From the desk of Lee Cole,
How would you like to create pay days like this on a very regular basis?
That's a pretty average day for me, by the way!
Want more proof?
How about this!…
Here's a screen shot of an affiliate contest that I placed #2 in. Besides all the money I made promoting this product, I won an extra $1000!
Here's where that $1000 was deposited into my PayPal account…
Not trying to brag, or show off or anything. Just establishing that I actually do know what I'm talking about. 🙂
Enough about me, though…let's talk about you and how you can get to this level of income…fast!
Are You A Frustrated Internet Marketer?
How many "systems" have you tried that didn't work? How many info products have you bought where you dove in, tried to learn how to do this stuff, and…nothing happened?
No fault of your own, by the way!
Maybe this was last year's method, which no longer works. Or maybe the instructions were incomplete. Or maybe you just didn't have the skill set to make it all happen the way it was advertised in the sales letter.
If this rings a bell, if you're feeling the kind of frustration that I think you are, then you'll want to keep reading this sales letter.
I'm going to reveal to you a brain dead simple system that I personally use to create immediate income and also to build a massive list, which pays me day, after day, after day with fat affiliate commissions like the ones you see above.
Introducing My

Simple Hangout Profits

System
My Simple Hangout Profits system is one of my main methods that I currently use to create instant income and also to build my list.
Personally, I don't do complex! Complex doesn't work for me.
Simple is what works for me in my own business.
And, Simple Hangout Profits is really about as easy and simple as it gets.
Here's the method in a nutshell…
I find affiliate products to promote

I use Google Hangouts to create promotional videos for those products

I rank my Hangouts for the right keyword phrases

People see my videos, click through my links, go to the sales page and buy

After the dust settles, I redirect my links to a squeeze page and collect emails
Told you it was simple!
It's Simple…But There Is "Secret Sauce"!
This method is about as simple as it gets.
There's a lot more to this, however, than just creating a hangout and hoping for the best!
There's a lot of "secret sauce" that goes into my steps, above.
Let me tell you a little about the "secret sauce" that makes this method work like gang-busters!
Secret Sauce Method #1:

Pick the right niche! Simple Hangout Profits will work in any niche…but I personally prefer niches of rabid, repeat buyers. That way when I get them on my list…I can sell them over and over again!
Secret Sauce Method #2:

Pick the right products in your niche! Again…Follow my lead and you'll be able to promote product after product to your growing list of buyers…And…they'll buy over and over again!
Secret Sauce Method #3: Create the right kind of video with Google Hangouts…There are lots of different types of sales videos that people use. My Simple Hangout Profits method focuses only on what I consider to be by far the best! Yep, I show you exactly what to do and how to do it!
Secret Sauce Method #4: Get your video to rank on page 1 of Google…I show you my entire method, on and off page, that virtually ensures your video will hit page 1. Often my hangouts rank on page 1 within only a few hours of shooting them!
Secret Sauce Method #5: Get your viewer to click through the links on your video to your affiliate landing page…I show you exactly how I maximize my traffic and my revenue per every video that I do. I've got some really cool, advanced linking strategies that I use, and for the first time ever, I'm sharing them with you!
Secret Sauce Method #6: Use your hangouts as list builders…This step is optional for some, but not for me! The money really is in the list. Using my method you can easily build a massive list of hungry, repeat buyers!
Newbie Friendly!
Did I mention that Simple Hangout Profits is…well…simple? 🙂
As I said, I don't like complex. Complex looks cool, but frankly rarely works.
The genius of real online businesses that work is in simplicity.
Simple Hangout Profits is a very short report. No fluff. No padding. No garbage that you don't need to know. Just instructions that actually work!
In addition to the report, there are also two instructional videos that are linked to from the report. (Some things are easier shown than written about.)
All you have to do to finally start making real money is to read the report and start taking action!
Ready To Finally Start Making Money Online?
I'm only charging $7 for this information, because frankly I'm tired of folks not having a simple way to make real money online. That $7 isn't going to last forever, though. That's a low, introductory price. If you're reading this, it means that the person who sent you the email is a close associate of mine. This price is only for my peeps. And, it's going away soon.
If you're ready to finally start making real money online, like I do, then just click the button below. You'll pay through PayPal. Once you get payment, you'll receive an email from my membership software with your login details. Log in, get Simple Hangout Profits, and you're on your way to quickly and easily creating a real income.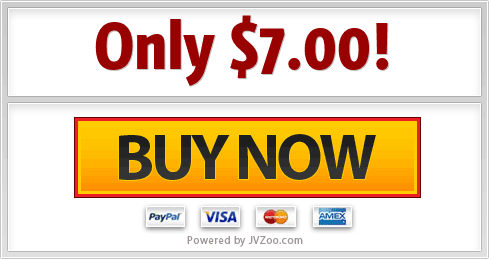 Sounds Good Lee, But I've Got Questions!
That's fine. Let me see if I can answer them.
FAQ
Do I Need A Website: Yes, you need a place to put a squeeze page
What Else Do I Need: Autoresponder to collect emails with. You can get a $1 trial at my favorite…Aweber.
I don't know about Google hangouts: Got you covered. I show you exactly what to do. I've got a great video that covers everything you need for this. It's easy once you know how.
How fast can I start making money? You can get the system up and running in only a hour or so, if that. How fast are you going to make money? No clue! I'm not you. You're not me. You might not have my work ethic. Yep…there's work involved. This is real business, not a pipe dream. If you're looking for something for nothing, please just hit the Back button. (Said with love! 🙂 ) If, however, you want an easy to implement system that will really work, this might be the one for you!
Is This Guaranteed?: It's guaranteed that Simple Hangout Profits contains the information that it says it does in this sales letter. It's not guaranteed that it will work for you. See the question above! If you think that what you bought has been misrepresented by the sales letter, then let me know via support. We'll happily issue a refund. If, however, you're a serial refunder or just a tire kicker, save us both the trouble and hit the Back Button.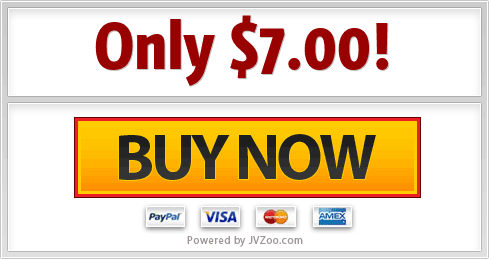 To Your Best Success!
Lee Cole
PS:

Simple Hangout Profits is a very newbie friendly, easy system you can use to start making affiliate commissions by driving traffic using YouTube.
PPS: Simple Hangout Profits isn't just another "put a video on YouTube" course. It's one of the main ways that I create instant affiliate income and build my affiliate lists. This is what I use in my own business! The course is comprised of 1 PDF and 2 videos. It's complete and to the point. No fluff. No padding!
PPPS: It's guaranteed for 7 days. If you think that what you bought is not what the sales letter described, then I'll happily issue a refund.